We undertake house clearance in all areas of Longbenton: Wide Open Wallsend Backworth Dudley Gateshead Hebburn Seghill Shiremoor.
A Full List Of Our Longbenton House Clearing Services
House clearances can be potentially stressful & troublesome if you use cowboy companies – Please look at our many House Clearance Recommendations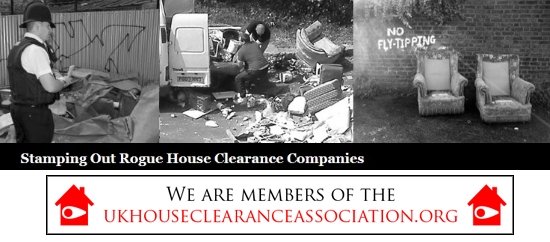 House Clearance In Longbenton Case Example: Client instructions
We were asked to clear a very large house near Longbenton by the owner of the property who had inherited it from her parents. She had already removed the personal items that she wanted to keep, but there were still numerous personal possessions, clothes and furniture. She contacted us herself, but asked us to arrange everything with her estate agent, who she was using to sell the property once it had been cleared.
We were also asked to leave the cooker but to remove the white goods from the kitchen, and to remove the carpets and underlay to prepare the property to be decorated.
Finally, we were to give the garden a good tidy.
Longbenton House Clearance Overview
This was a large and handsome late-Victorian property with a broad driveway.
We arrived just after 8 am to start work on the house clearance, and began by removing the larger items of furniture. The largest of these was a huge oak table which could seat 12 and that required all of the team to carry safely.
We then removed all of the other furniture from upstairs and downstairs, along with the white goods, general household contents and personal effects including clothing. Finally, we removed the carpets and gave the whole property a quick clean to leave it looking presentable, as requested by the client.
While we had worked in the house, two of the men tidied up the garden.
Longbenton Disposal of House Contents
Much of the furniture was in good condition, so we sold a few items to offset the cost of the clearance. We also donated other items to a number of local charities in Longbenton. Nearly everything could be reused, which was great because we always try to minimise our environmental impact. Anything that was not reused was recycled so that nothing had to be sent to landfill.
Longbenton Client Comments
We did not meet the client herself, but the estate agent visited the property at the end of the day and confirmed that it was an excellent job. The owner called us a few days later to say that she had visited the property and was very happy with the completed house clearance.
Similar Posts: