We undertake house clearance in all areas of Chapel House: Spital Tongues Throckley Walbottle Walker Walkergate Walkerville West Denton West Jesmond.
A Full List Of Our Chapel House House Clearing Services
House clearances can be potentially stressful & troublesome if you use cowboy companies – Please look at our many House Clearance Recommendations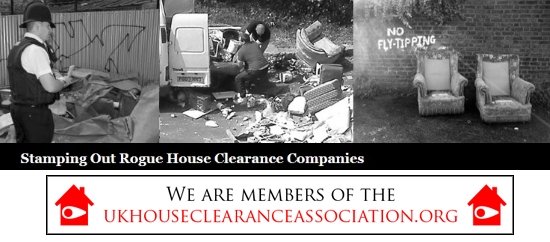 House Clearance In Chapel House Case Example: Client instructions
In this case, our client was moving abroad to take up a job offer in Johannesburg with an international technology firm. He and his family would be staying in South Africa for at least three years, so they had decided to rent out their house. It was an impressive five-bedroom property set in two acres of grounds a half mile from Chapel House.
The home contained many valuable artworks and a considerable amount of antique furniture. The client wanted to put all of these valuable items into storage while the property was being rented out.
Even although the property was in very good condition, the client also wanted us to give it a thorough clean before it was rented out. The client and his family were leaving for South Africa the next week and we were to carry out the clearance after they'd left. The estate agent they'd hired to rent out the property would be overseeing the job.
Chapel House House Clearance Report
We arrived at 8 o'clock and met the estate agent onsite. He informed us that the client had labelled all of the artworks and furniture that were to go into storage. We began work on the clearance, packing the art pieces and furniture in protective wrapping. Then we carefully moved the pieces to our van and drove them to the storage unit which was five miles away on the other side of town.
We finished the job by cleaning and hoovering throughout the property as instructed.
Chapel House – House Contents Disposal
This house clearance was unlike many others in that there was very little to dispose of since the items we removed went to the secure storage unit. However, the client had left a large pile of paperback books in good condition which we were asked to dispose of. We offered them to a local charity shop in Chapel House and they were more than glad to take them.
Chapel House – House Clearance Customer Feedback
After an inspection, the estate agent passed our work with top marks. He said that he would be able to invite prospective tenants for viewings right away. He also added us to his list of approved contractors.
Similar Posts: