We undertake house clearance in all areas of Newburn: Newham Newlands Newsham Newton-on-the-Moor Norham North Charlton North Sunderland.
A Full List Of Our Newburn House Clearing Services
House clearances can be potentially stressful & troublesome if you use cowboy companies – Please look at our many House Clearance Recommendations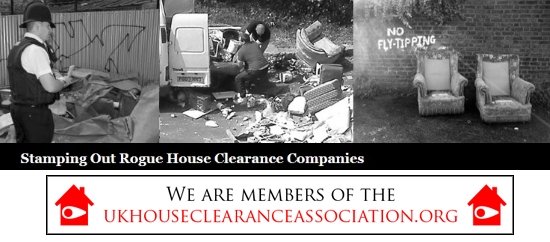 House Clearance In Newburn Case Example: Client instructions
Our client instructed us to clear a modern three-bedroomed house on the edge of Newburn. The client was a professional landlord who specialised in renting out properties to students from the nearby university. This property was currently empty because he had decided that it needed upgrading before he put it back on the rental market. He planned to decorate it throughout, to replace most of the furniture and to put in a new kitchen. He was also going to put in new carpets and curtains.
We were to clear out the old carpets and curtains, all of the furniture apart from a few pieces that were to be retained, and everything from the kitchen including the white goods and the kitchen cabinets which were in some disrepair.
Newburn House Clearance Overview
Apart from the fact that the furnishings were somewhat old and the kitchen had seen better days, the property was not in a bad condition, at least in comparison to some of the houses we clear. We arrived at the house at 7 a.m. and started work on the bedrooms on the first floor. We took out beds, chairs and bedside tables, removed the curtains and stripped out the carpets.
We then got to work on the ground floor, dismantling the kitchen cabinets and removing the fridge, cooker and washing machine. As it was a gas cooker, we'd called in a Gas Safe engineer to disconnect it and make the gas supply safe. We then stripped out the downstairs carpets and curtains. We carefully stored the furniture that the client had marked for keeping in the living room and covered it in dust sheets, as instructed.
Newburn Disposal of Contents
We had contacted a number of local charities beforehand to see if any of them would be interested in taking any of the property contents for their shops. As most of the furniture was in poor to average condition, it was concluded that unfortunately none of it was suitable for donation, so it was all taken to the local recycling centre in Newburn. We were able to donate the white goods to a local Newburn charity that helped formerly homeless people to settle into new accommodation.
Newburn Client Comments
The client was very impressed with the thoroughness and speed of our work. Since then, we have done another couple of jobs for him. We often find that clients come back to us, and we believe that this is solid evidence of the quality of our service.
Similar Posts: