We undertake house clearance in all areas of Blaydon: Birtley Blaydon Chopwell Rowlands Gill Crawcrook Greenside Dunston Whickham.
A Full List Of Our Blaydon House Clearing Services
House clearances can be potentially stressful & troublesome if you use cowboy companies – Please look at our many House Clearance Recommendations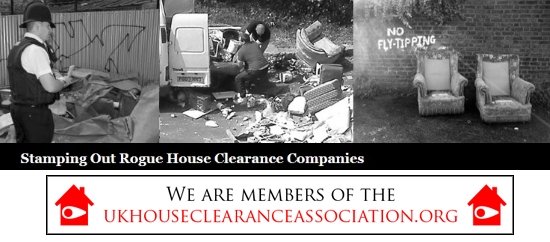 House Clearance In Blaydon Case Example: Client instructions
A firm of solicitors contacted us with instructions to clear a large Edwardian detached house with five bedrooms and a 50-foot garden in Blaydon. The house had been unoccupied for six months and although it was partially cleared, a considerable number of household items and some large pieces of furniture remained. The property was quite dirty, so the client asked us to give it a deep clean. The garden, which had been untended through a whole summer, also needed work including cutting back overgrown shrubs, grass cutting and general tidying.
Blaydon House Clearance Overview
First, our experienced workers cleared out the furniture and other items, carefully sorting them for disposal, recycling or sale where possible. Then our specialist cleaners gave the house a deep clean which included steam-cleaning the carpets, washing the walls and scrubbing the woodwork. Finally, our garden experts trimmed overgrown bushes, mowed the lawn, cleared leaves and debris from the garden pond and weeded the flower beds and paths.
Blaydon Disposal of Contents
When possible, we donate items to a furniture recycling project in Blaydon if we judge they have no intrinsic value but are still usable. Where items do have a value, we sell them and offset the proceeds against the final cost of our work. In this case, a few items were salable at modest prices, some others were recycled and the remainder was fit only for disposal at the local dump, with one notable exception.
Tucked at the bottom of a drawer we found an exceptionally fine gold ring set with a five carat cabochon amethyst surrounded by 12 diamonds. We handed this over to the solicitor who passed it on to their client. The ring eventually fetched in excess of £1000 at auction, so that was one very happy client.
Client Comments
A partner from the Blaydon solicitor's firm that employed us came to inspect the property after our work was completed. She was delighted with our efforts, especially with the hard work of our gardeners in making good the garden, which had been like a jungle. And she was very impressed at our finding the valuable ring. She told us her company had used various house clearing firms in the past but had never been fully satisfied with the results. "Next time we need a house cleared," she told us, "you'll definitely be our first choice!"
Similar Posts: