We undertake house clearance in all areas of Northumberland: Westnewton Whalton Whitfield Whitley Bay Whittingham Whittonstall Widdrington Wingates.
A Full List Of Our Northumberland House Clearing Services
House clearances can be potentially stressful & troublesome if you use cowboy companies – Please look at our many House Clearance Recommendations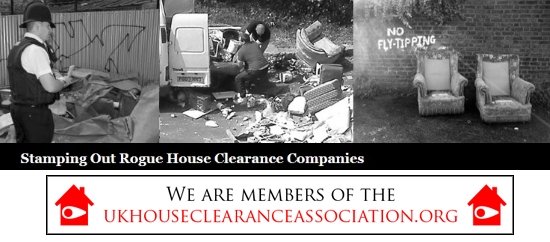 House Clearance In Seaton Sluice Case Example: Client instructions
A young couple contacted us soon after they'd bought a large three-bedroom flat on the fourth floor of a converted Victorian building in Seaton Sluice. They'd purchased the flat at a reduced price because it was quite rundown and absolutely stuffed with junk. The elderly gentleman who'd lived there for many years before passing away had accumulated an extraordinary amount of possessions, and it appeared that he hadn't thrown anything away for years. At first, the couple had thought to clear the flat themselves, but they quickly realised that it was far too much work for them, hence their call to our Seaton Sluice clearance team.
Seaton Sluice House Clearance Requirements
The couple wanted us to complete the house clearance as quick as possible. When we told them that four of our men could complete the work in two days they were astonished – they'd though it would take at least a week. Some rooms were so crammed that you had to clamber over piles of old newspapers and magazines to get into them. Since it was in a Victorian building, there was no lift so our men had to haul all the furniture and rubbish down five flights of stairs. They duly finished the job in the allotted two days.
Seaton Sluice Disposal of Contents
As always, clearing a property did not just involve cramming everything into bin bags and taking them to the dump. Our professional staff are trained to sort through everything and separate it into what can be recycled, what has to be dumped and what might have a value. They did come across a dining room set of an extendable table and six stick-back chairs made in the 1950s by Ercol. After a good clean, the set was in excellent condition, and the young couple were happy to take possession of this desirable retro furniture, worth a good five to six hundred pounds. There was some other serviceable but nondescript furniture which we donated to a local charity shop in Seaton Sluice.
Client Comments
When the clients came to inspect the finished house clearance, they were delighted with their new flat which now seemed much larger with the unwanted contents cleared. They were also extremely pleased with the Ercol dining set which we had cleaned up for them. It came as surprise to them that we hadn't just taken it, but we explained that it was strict policy that we always alerted owners to anything of value in a property.
Similar Posts: