We undertake house clearance in all areas of Northumberland: Spittal Stagshaw Bank Sandhoe Seahouses Tarset Station Thirston Thorngrafton.
A Full List Of Our Northumberland House Clearing Services
House clearances can be potentially stressful & troublesome if you use cowboy companies – Please look at our many House Clearance Recommendations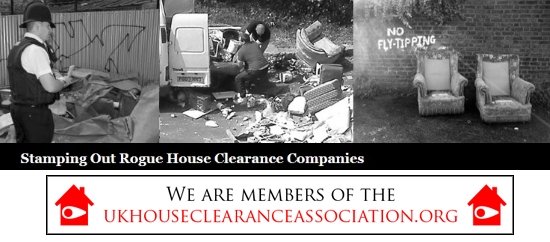 House Clearance In Seghill Case Example: Client instructions
A client called us to request the house clearance of a detached four-bedroom house in Seghill. The client and his wife were a couple whose children had left home some years previously and they'd now decided to downsize and move permanently into their holiday cottage in a nearby seaside town. They planned to sell their townhouse and they'd already removed the furniture and belongings they wanted to have at their seaside home.
The contents were mostly furniture from the 1960s and 70s and a variety of household items such as kitchen equipment, books and an old TV.
Seghill House Clearance Report
We visited the house the day before the agreed date of the house clearance to make a quick assessment and decided that a team of four with two vans should easily be able to finish the job in one day.
On the day, we arrived at the property bright and early and started by moving the furniture from the first-floor bedrooms. There were four beds and three quite large wardrobes to haul out and a variety of books and other items to box up and remove.
We then moved on to the ground floor and started on the kitchen. As instructed we moved the fridge, washing machine and tumble dryer from the kitchen. We then removed the furniture from the living room and finished by moving a large table from the dining room.
Once the house was completely clear, we vacuumed and dusted throughout to leave it neat and tidy.
Seghill House Contents Disposal
The books, some CDs and various ornaments and pieces of bric-a-brac went to a local charity shop in Seghill while most of the furniture, which was in quite good condition, went a to a local women's refuge also located in Seghill. We donated the white goods and the TV to a local homeless hostel. All of the remaining items from the clearance were recycled so nothing went to landfill, a result we're always pleased with.
Similar Posts: