We undertake house clearance in all areas of Washington: Donwell Usworth Concord Sulgrave Albany Glebe Barmston Biddick Washington Village Columbia.
A Full List Of Our Washington House Clearing Services
House clearances can be potentially stressful & troublesome if you use cowboy companies – Please look at our many House Clearance Recommendations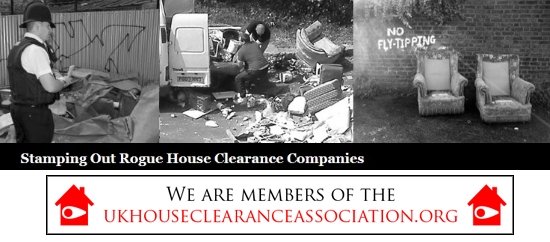 House Clearance In Washington Case Example: Client instructions
In this case our client was a landlady who wanted one of her properties, a three-bedroomed, semi-detached house with a garden in a quiet residential neighbourhood in the Washington area. The last tenants had left the property in very poor condition, with a large amount of rubbish, old bicycles, broken TV's and other assorted junk both in the house and garden.
Washington House Clearance Requirements
The landlady asked us to completely clear the house and the garden, and to arrange a deep clean so that she could redecorate and furnish the property ready for new tenants.
Disposal of Contents
As it was summer and light early, we started work at 6 a.m. in the garden, where we moved piles of assorted junk. This included old car tyres, a broken washing machine, two sofas and the shell of a rusted 1990 Ford Fiesta which had obviously been stripped for parts.
There was a large amount of rubbish in the house, such as old newspapers, broken kitchen equipment and a huge number of empty beer cans and wine bottles. Once we had cleared everything, we found that the carpets, although somewhat dirty, were in remarkably good condition as they'd been covered by a layer of discarded newspapers and magazines! We used a steam cleaner on the carpets and they were then perfectly presentable, except in one room where there was a stain which was impossible to remove. We cleaned the property thoroughly, changed the locks, and handed over the keys to the new owner at 6 p.m.
We found very little that we could re-use, but were able to recycle most of the paper and cardboard rubbish, as well as the bottles and cans. The vehicle was collected by a scrap metal dealer, who was able to give us a small amount which we offset against the cost of the house clearance.
Washington Client Comments
The client emailed us to say, "I've been a landlady for 15 years, but I've never seen one of my properties in such a state. I thought it would take days to clean, so I was astonished and delighted that your team finished the whole job in a single day. Thank you so much!
Similar Posts: