We undertake house clearance in all areas of Tynemouth: Burradon Camperdown Cullercoats Earsdon Forest Hall Holystone Killingworth Monkseaton.
A Full List Of Our Tynemouth House Clearing Services
House clearances can be potentially stressful & troublesome if you use cowboy companies – Please look at our many House Clearance Recommendations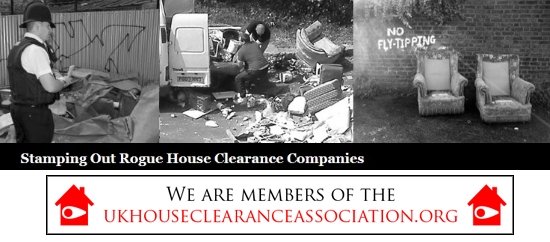 House Clearance In Tynemouth Case Example: Client instructions
A client that we had worked with before gave us a call one morning to ask if we could clear quite a large house for him. He was a builder who frequently bought rundown properties to develop and then sell on. He had a good eye for a bargain and for identifying up-and-coming areas so his business had thrived over the years.
In this case, the client had just bought a four-bedroomed house with two receptions and a large garden in Tynemouth. He wanted us to clear the house of furniture and possessions that had been left by the previous owners, and also to clear out the kitchen of fitted cupboards and white goods. Finally, he required us to clear junk from the garden and to tidy it up.
Tynemouth House Clearance Report
We arrived early at the house which had a drive large enough to accommodate the two vans we'd brought for this job. We put one team in the house, while a second got to work on the garden. In the house, all smaller items were boxed up and removed and then the larger items of furniture were packed into one of the vans. Then we stripped out the kitchen and took up the old fitted carpets throughout the house.
In the garden, our men cleared away some old, broken play equipment and other junk. Then they trimmed back overgrown trees and shrubbery.
Although it was quite a big job, with a team of six in total on the case we were able to finish it off by 5 in the afternoon.
Tynemouth House Contents Disposal
None of the furniture really had an intrinsic value, although much of it was still serviceable. Everything that could be reused was donated to three local charities in Tynemouth. The remainder had to go to the local waste facility. Unfortunately this meant that almost 15 percent of the total house clearance had to go to landfill. On nearly all the jobs we do we achieve or exceed our target of only sending a maximum of 10 percent to landfill.
Tynemouth Customer Feedback
As mentioned, we had worked with this client before and as previously he was more than happy with our work. He assured us that he would be in touch again next time he needed a house clearance.
Similar Posts: