We undertake house clearance in all areas of Dudley: Dalton Derwent Detchant Choppington Coanwood Colwell.
A Full List Of Our Dudley House Clearing Services
House clearances can be potentially stressful & troublesome if you use cowboy companies – Please look at our many House Clearance Recommendations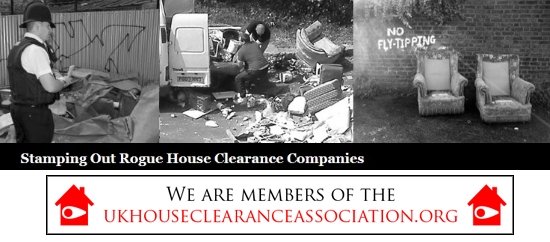 House Clearance In Dudley Case Example: Client instructions
A landlord instructed us to clear a three bedroom flat he owned in a large converted Victorian house in Dudley , probably built in the last decade of the 19th century, and converted to flats in the 1980s. The property had suffered a fairly severe mouse infestation, but the local council's pest control service had now successfully dealt with the problem. Unfortunately, the mice had caused considerable damage to furnishings and fittings, especially in the kitchen, and the landlord had decided it was time to update the property in any case. There were no tenants currently living there.
We were to clear out most of the furniture and to completely clear the kitchen. The washing machine, tumble drier and cooker were all in working order but were to be upgraded. Some of the furniture, such as a dining table and dining chairs, were in good condition, and those and some other items were to be left in place.
The client asked us to provide a deep clean following the house clearance.
He had also had problems with security and suspected that a former tenant still held a key, so he asked us to change the locks.
Dudley House Clearance Overview
As we removed the furniture, it was obvious that the rodent infestation had taken a heavy toll, and much of it was in quite bad condition. We removed the unwanted furniture and the white goods from the flat and then our team set to work cleaning every room in the property from top to bottom. We used a range of industrial cleaning techniques to make sure that every trace of the rodent infestation was cleared up. While we worked, the locksmith, whom we often use, changed the locks. We have a range of trusted contractors on call who can help us with various specialist jobs.
Disposal of House Contents
We always try to reuse as many items as we can but in this case most of the furniture was beyond use due to the infestation. However, we were able to donate the white goods to a local charity in the Dudley area that works with homeless people.
Dudley House Clearance Client Comments
Our client was amazed when he returned to the flat at the end of the day and saw how clean it looked. He thanked us and said that he would be recommending us to his friends if they ever needed a house clearance.
Similar Posts: