We undertake house clearance in all areas of Newcastle: Birtley Blaydon-on-Tyne Gateshead Hebburn Hetton-le-Hole Houghton-le-Spring Jarrow.
A Full List Of Our Newcastle House Clearing Services
House clearances can be potentially stressful & troublesome if you use cowboy companies – Please look at our many House Clearance Recommendations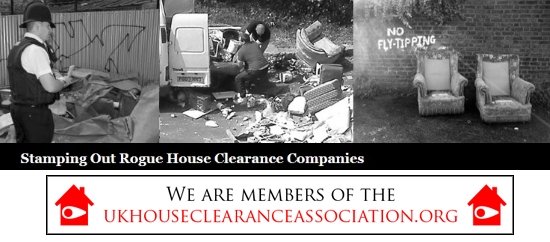 Hoarding could affect six per cent of population
A hoarding expert has estimated as much as six per cent of the UK population could suffer from the disorder.
Although a far lower proportion of people have admitted to being hoarders, Debbie Stanley stated that the symptoms can be so well hidden that it could only be guessed how many people it affects.
Heightened media attention has put the issue more in the public eye but the problem often only becomes noticeable when sufferers reach their 30s or 40s, she claimed.
In an interview with safestore.co.uk, the counsellor also offered some unique insight into how the condition manifests itself.
She said: "Clinical research tries to connect it with compulsive disorders, but that's weak. The way I see it is, hoarding is a symptom that can accompany a number of health conditions or anxiety disorders."
She added that some sufferers were so out of control that they were on the verge of a personal crisis. In its most extreme form, hoarding can lead to sufferers requiring a complete house clearance in order to continue functioning in their home.
The condition may soon warrant a place in the new edition of The Diagnostic and Statistical Manual of Disorders, according to livingstondaily.com.
This would allow psychiatrists to recognise the condition as a disorder in its own right and treat sufferers accordingly. At present they only treat hoarders for symptoms which relate to all types of OCD.
Similar Posts: