At 11.40pm on the night of 14 April 1912, en route to New York and on her maiden voyage, the RMS Titanic struck the iceberg that would ultimately lead to her sinking less than 3 hours later.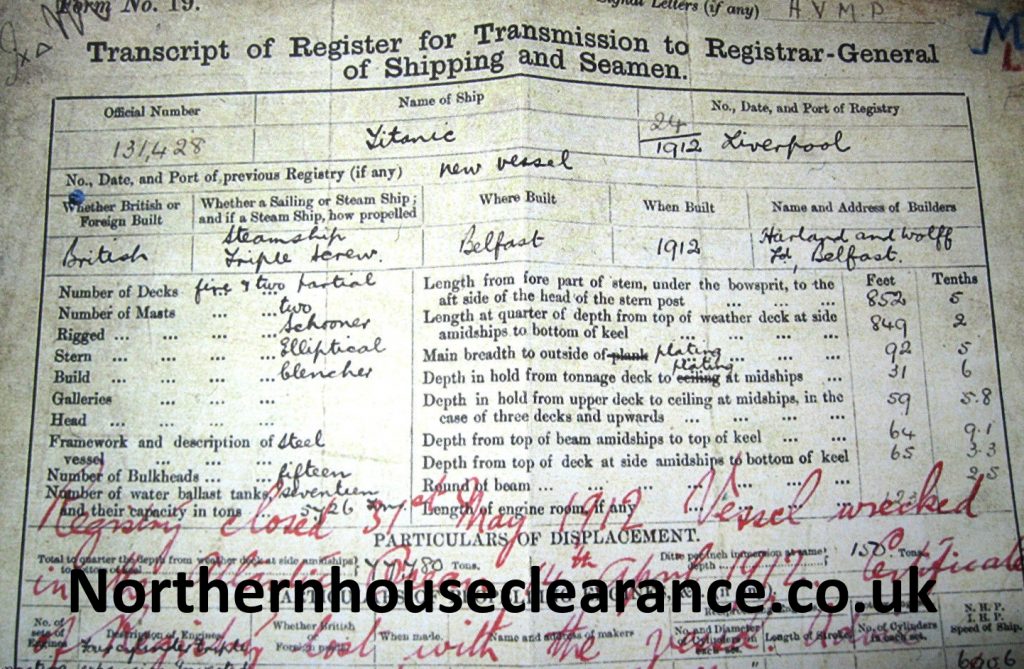 Titanic Facts
$7,500,000 – the cost of building the RMS Titanic.
3,547 – the maximum number of people the Titanic could carry.
Captain Smith was planning to retire after Titanic's maiden voyage.
The ships interiors were loosely inspired by those at the Ritz hotel in London.
Titanic's whistles could be heard from a distance of 11 miles.
RMS stands for Royal Mail Steamer.
The price of the most expensive first-class ticket to New York was about $4,350, or nearly $70,000 today.
20 – the number of lifeboats she actually carried.
1,503 people total died, including passengers and crew.
Only 705 people survived.
The Titanic was traveling 22.5 knots while cruising through iceberg laden waters. Just .5 knot from her maximum speed capability.
Passengers rode the stationary bicycles in the Gymnasium to pass time before the ship sank!
The infamous iceberg that brought the Titanic to her knees has been floating around since around 1,000 B.C.
No one ever claimed that the Titanic was "unsinkable". The quote, "practically unsinkable" was taken out of context.
The iceberg was around 100 feet tall and came from a glacier in Greenland.
There were 246 injuries and two deaths recorded during the ship's 26-month construction in Belfast.
The Titanic was built between 1909 and 1911.
It was 882 feet (269 metres) in length and 175 feet (53 metres) in height.
The remains of the Titanic wreck sit on the sea bed over 12400 feet (3780 metres) beneath the surface.
Similar Posts: