An original antique photograph of the Sir Nigel Gresley locomotive found during a house clearance in Newcastle Upon Tyne.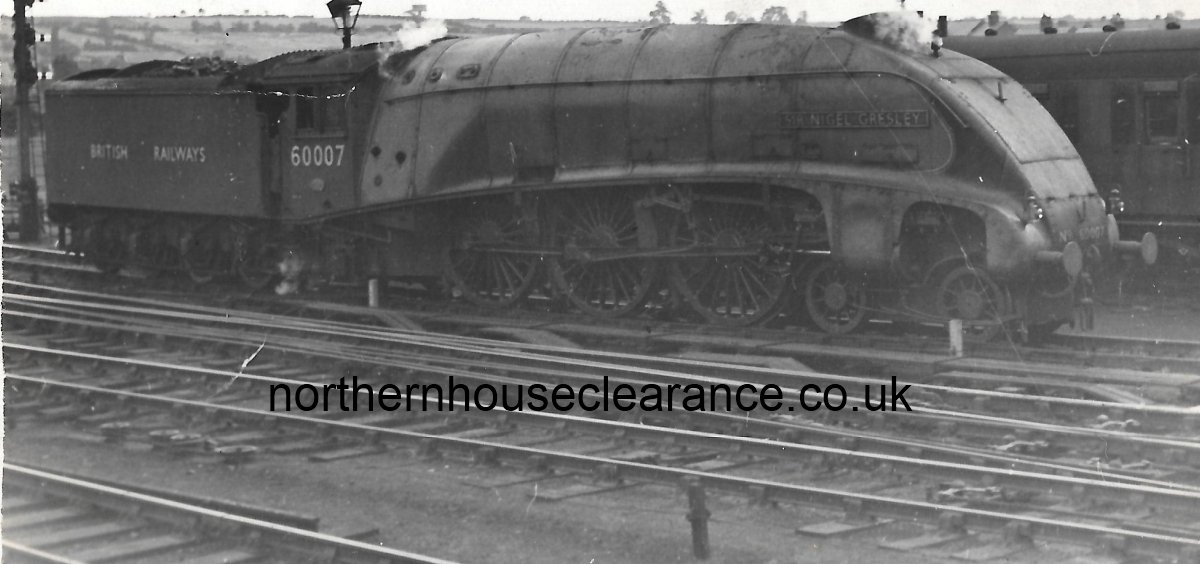 Facts
Built for the LNER in 1937, and the 100th Gresley Pacific built. Its Doncaster Works number was 1863. It was originally numbered 4498. It is a 4-6-2 locomotive to the same design by Sir Nigel Gresley as the more famous Mallard.
The locomotive was mainly based at London King's Cross with a spell at Grantham during World War II.
Sir Nigel Gresley holds the post-war speed record for steam traction – it was clocked doing 112 mph in 1959.
Similar Posts: