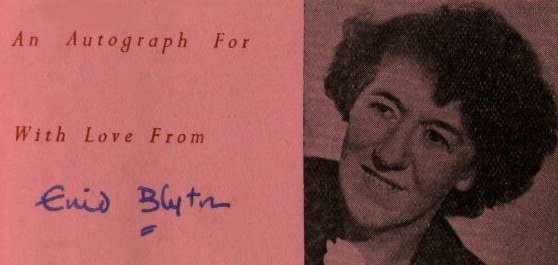 An unpublished Enid Blyton book, "Mr Tumpy's Caravan", has been unearthed in an archive of the late children's author's work.
According to sources, the book is a story of around 200 typed pages which was initially believed to be a copy of "Mr Tumpy and His Caravan", a old picture book by Blyton. However, experts have claimed that "Mr Tumpy's Caravan" is an undiscovered piece of work by the famous author.
The collection of original typescripts were auctioned following a house clearance due to the death of Enid Blyton's eldest daughter, Gillian Baverstock, in 2007 but the unknown novel baffled Blyton purists because it was never published.
The story is not dated but it bears the address Old Thatch, Bourne End, Buckinghamshire, which was Blyton's home until 1938.
"There's always excitement when an unknown typescript is found of anybody's who is well known," said Imogen Smallwood, Blyton's Youngest daughter, to the BBC. "Because this wasn't even known about, it has to rank quite high."
Mr Tumpy's Caravan follows the adventures of Mr Tumpy, his self-aware caravan with feet and his canine companion called Bun-Dorg.
According to Chorion, Blyton's publisher, she wrote nearly 800 books which have been translated into more than 40 languages. She has sold more than 500 million copies of her novels which include famous works like "The Secret Seven" and The Famous Five".
Similar Posts: